On a voyage that began at the Pacific Ocean and ended at the Atlantic, Hank paddled his kayak, portaged mountains by bicycle, and walked, dragging his kayak behind him, over 4,700 miles, most of it solo and all of it non-motorized.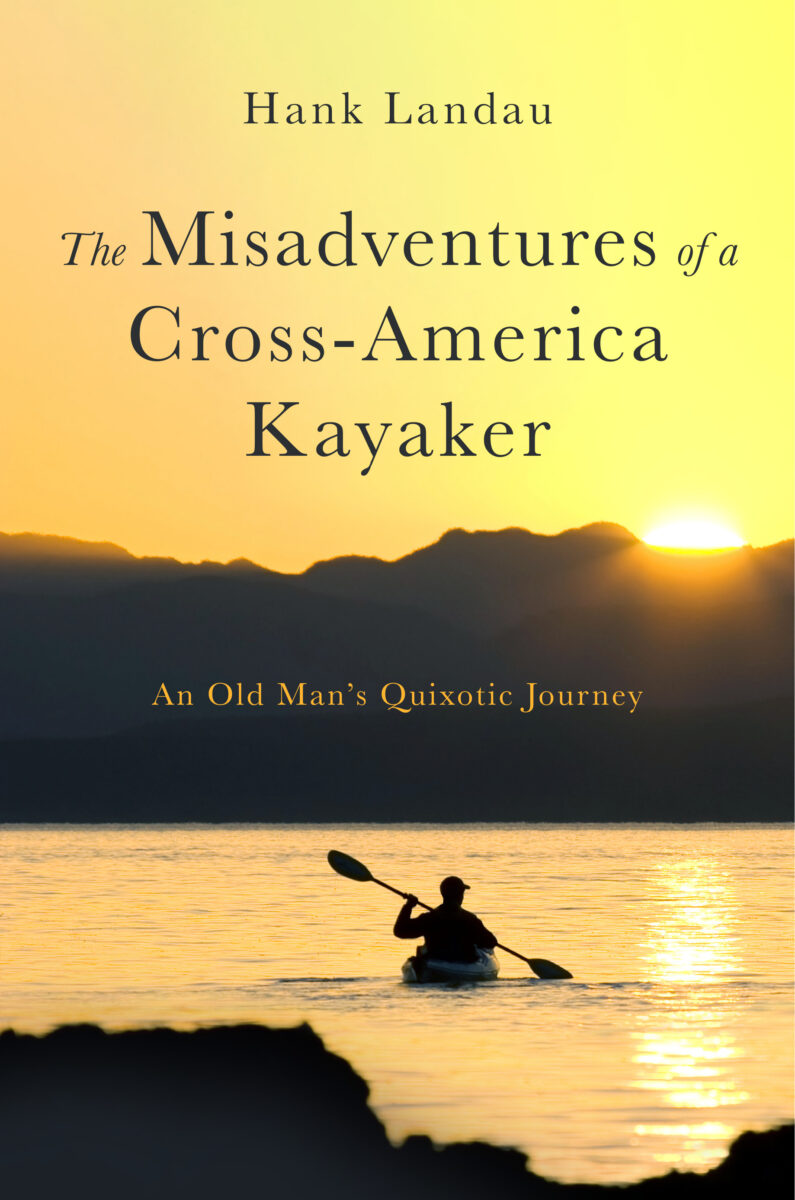 Misadventures of a Cross-America Kayaker
by Hank Landau
As an old man Hank Landau set off from Fort Clatsop in his kayak "Whisper", heading east. After travelling 4700 miles, he reached the Atlantic Ocean when he was 74, always under his own power and almost always alone. He had many misadventures; he was swept over a diversion dam, had run ins with a charging alligator and a pursuing rattlesnake, was almost run down by tows and barges, fought being swept out to sea at a dangerous inlet, capsized in rapids and got lost in a swamp while a nest of fire ants dropped into his cockpit. Accompany Hank on his humorous, perilous and sometimes life-threatening adventures
Praise
Judith Works
"An Inspirational tale of grit and determination in the face of adventures both alarming and amusing."
Judith Works
Author of "Coins in the Fountain-A midlife escape to Rome"
Jim Card
"Landau had great adventures that he captured in his book with warmth and humility. His determination, keen observation of the rivers and the surrounding environment, and care for the people he met shine through."
James C. Card
Brian Baird, Congressman
"This is both an entertaining and inspiring tale, reminding each of us that with grit, determination, and a spirit of adventure, there may still be limits imposed by age and circumstances, but those limits are far beyond what we may have imagined."
Brian Baird, Ph.D.
Former Member of Congress, Sea and Whitewater Kayaker.
About the Author
Hank's story
Hank spent a lifetime messing about in power boats, sail boats, rowboats, canoes and kayaks. He attended the US Coast Guard Academy where he sailed on the Coast Guard square-rigged ship Eagle and served as an Army officer during the war in Viet Nam. His early professional career involved the design and construction of dams. Dr. Landau later founded a civil and environmental engineering consulting firm and after retirement became involved in organizations promoting human rights and the environment.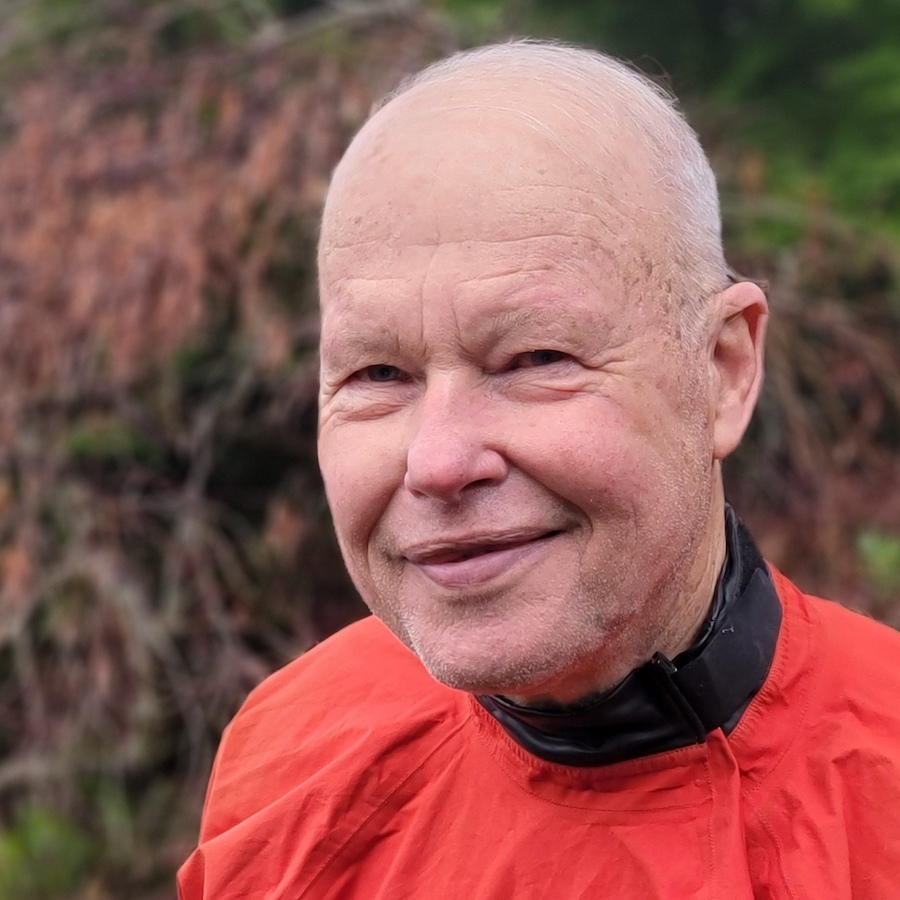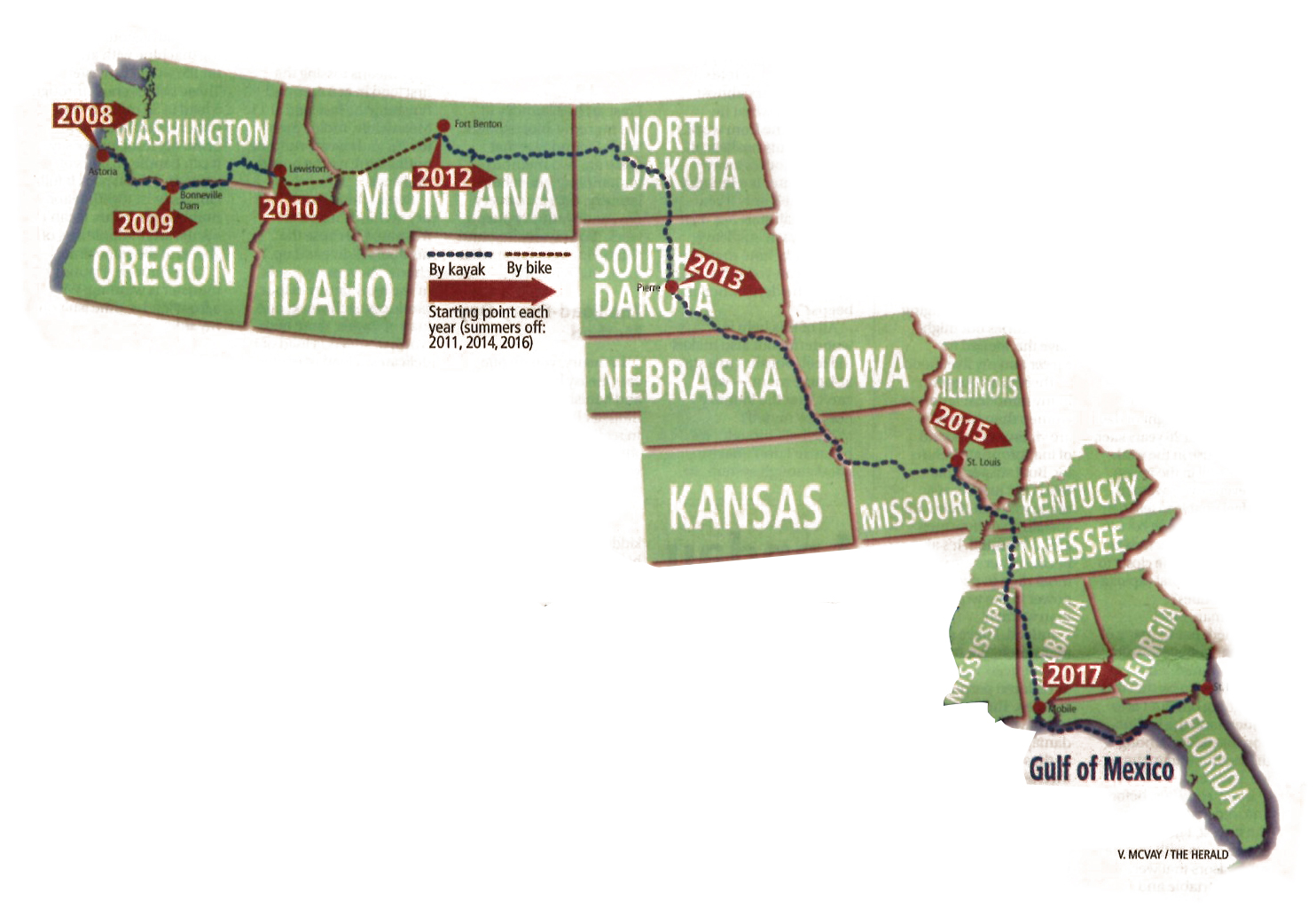 Hank's Trip
Hank's epic cross-country paddle and bike trip took him from Washington to Florida and covered over 4,700 miles.